Archive for the 'Uncategorized' Category
See the fireworks Bette A. Stevens, Maine Author created by blogging on WordPress.com. Check out their 2015 annual report.
Source: See the #fireworks I created by blogging on #WordPressDotCom. My 2015 annual report.
Oh, the wonder of it all… ~ Bette A. Stevens
Celebrate the Monarch Butterfly Migration with Award-winning AMAZING MATILDA. AMAZING MATILDA, A Monarch's Tale by Maine author/illustrator Bette Stevens Award-winning Children's eBook only 99¢ through Sunday, October—25, 2015 – PR12505036
Source: Celebrate the Monarch Butterfly Migration with Award-winning AMAZING MATILDA | PRLog
Aside
Dream Big, Dream Often
What day is it??!!  Meet and Greet Day!
Ok so here are the rules:
Leave a link to your page or post in the comments of this post.
Reblog this post.  It helps you, it helps me, it helps everyone!  So don't be selfish, hit the reblog button.
Edit your reblog post and add tags (i.e. reblogging, reblog, meet n greet, link party, etc.), it helps, trust me on this one.
Share this post on social media.  Many of my non-blogger friends love that I put the Meet n Greet on Facebook and Twitter because they find new bloggers to follow.  This helps also, trust me.
And if you leave a link and don't follow me, how about ya show ole Danny some love?
Now that all the rules have been clearly explained get out there and meet n greet your butts off!
The Social Media post will publish…
View original post 16 more words
Aside
Bask in the beauty! ~ Bette A. Stevens
SwittersB & Exploring
"The sun just touched the morning;
The morning, happy thing,
Supposed that he had come to dwell,
And life would be all spring."
Emily Dickinson
A great day in life of two authors! ~ Bette A. Stevens
SERENDIPITY
Bette's new novel, DOG BONE SOUP has just been released. I'm about half way through it and I can hardly wait to finish it so I can review it. It is wonderful. She has a writing style so pure, it's as if the story tells itself. It's a story of coming of age in a hardscrabble world. Trials and triumph in northern New England.
This seemed a perfect time to remember the wonderful afternoon we all spend last October in Skowhegan. We were staying at an inn in Jackman, Maine. It's just up the mountain — about 85 miles via route 201, from Skowhegan. In rural New England, that's "just around the corner."
Down the mountain we drove. Around 85 miles down, same mileage back.
We met Bette Stevens, of 4 Writers and Readers. She was in the middle of a round of editing her next book, but she took a bit…
View original post 204 more words
Meet my friend Nicholas C. Rossi and run away with a smile! ~ Bette A. Stevens
Archer's Aim
Things happen for a reason
I've come to realize lately that things happen in their own time. No matter how much I want something, if it's meant to happen, it will, no effort needed on my part.  Other times, I might want something very much, but no matter how much effort I put into it, it just doesn't happen – and trust me; this has happened a lot.  Then again, something that I completely ignore might just flourish in front of my eyes, unexpectedly and effortlessly.
Following that, I think about how things have "happened" in my life, leading me to where I am right now.  I studied civil engineering (my dad's idea of a secure job) and in 1995 I went on to do a PhD in Digital Architecture (the only way for me to link my degree with two of my passions, design and computers).  Hardly a month into the course, a professor asked…
View original post 685 more words
Kindness counts! ~ Bette A. Stevens
johncoyote
Remembering Martin Luther King.
A Poem by Coyote Poetry
Someone said to remember M.L.K. We should do acts of kindness. I believe he would appreciate his memory of anti-violence and love to be strengthen by kind deeds and love.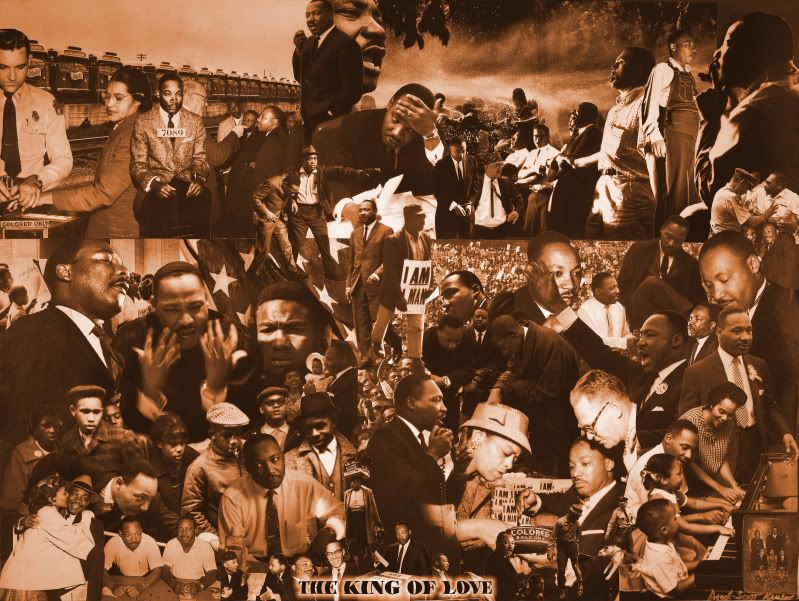 Remembering Martin Luther King Jr.
I was just a baby when Martin Luther King Jr. led the world to equality with his sermons of love and anti-violence.
Even as a young boy he motivated my dreams of all men and woman being treated with equality and fairness.
I wonder how different the world would be? If Martin Luther King Jr. lived. I believe the world would of been a better place.
A old man walked into the mall.
He was wearing old clothing and not talking to anyone.
Me and my daughter were sitting at a coffee shop.
The old man sat across from us.
The manager of the coffee…
View original post 547 more words